f you are considering selling your home or if your home is currently on the market but isn't generating much interest then you might be a candidate for our Home Staging service.

The word "stage" has many definitions. In the context of the Real Estate market it pertains to a real estate agent or an outside party working with the agent and/or seller to make the home as salable as possible by maximizing the home's advantages and minimizing its problems. This is accomplished in several different ways all with the sole purpose of creating a dynamic and inspiring first impression on a potential buyer. Do you need the services of a Home Stager? Yes, it's money well spent and it's very affordable.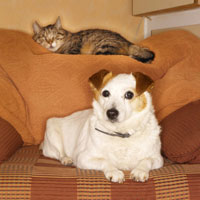 Let's face it, it's hard for any of us to look at our own homes objectively or through the eyes of a perspective buyer. Where we see a personalized family environment that we love and have grown accustomed to, strangers might see clutter, unappealing colors, uninviting room layouts and the lack of adequate storage space. We might love pets but prospective buyers might not be pet friendly. These are just some of the things that add up to a negative first impression and can easily distract a prospective buyer from appreciating your home's best assets.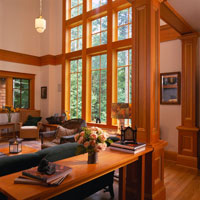 Using a basic checklist, which we will provide, we evaluate your home and suggest ideas on how to maximize your homes advantages and minimize its problems. Our checklist covers seven basic areas.
Consolidating/Storage
Cleaning
Restoring/Repairing
Depersonalizing
De-Cluttering/Organizing
Overall Enhancement Redesign
Curb Appeal - How does your home look from the outside and what do prospective buyers first see when they arrive?
Cost: $250 Initial Consultation Fee, maximum time on site 2 hours. This amount is deductible towards future work with client. If the home owner would like us to work on implementing some or all of our suggestions then the costs will vary according to the clients' needs, the square footage, scope of the project, travel if necessary and other factors. Please refer to the Interior Redesign page for more information.
Please Note: All painting, cleaning, repairs and/or upgrades to the home are the responsibility of the owner.