nterior Redesign is both a practical and inexpensive way to improve the look and feel of your home without breaking the bank. By utilizing innovative furniture layouts, introducing new color schemes and creatively displaying artwork, decorative accessories and collectibles we can transform any room in your house into a more pleasing and functional space.

Using a general checklist, which we provide you with, we walk through your home and suggest ideas about how to maximize your home's advantages and minimize it's problems. Our checklist covers six basic areas.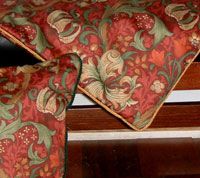 Consolidating/Storage
Cleaning
Restoring/Repairing
Space Planning, Layout & Functionality
De-Cluttering/Organizing
Overall Enhancement Redesign
Cost: $250 Initial Consultation Fee, maximum time on site 2 hours. This amount is deductible towards future work with client.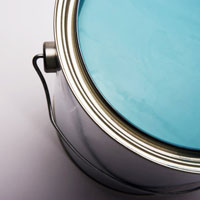 If you decide to enlist our services to redesign your home we can provide the following:
Meet with you to evaluate your requirements, likes, dislikes, preferences for each room selected for redesign
Decide on overall color scheme and select paint colors
Explore potential use of furnishings & accessories from other areas of your home
Review space planning, furniture placement, scale and proportion, traffic flow to create better and more functional use of space
Work with you to minimize clutter and maximize storage and organization
Review window treatments and lighting
Review artwork, collectibles and accessories to decide how to display them properly to give a blended and balanced look to your room. We can also provide complete custom picture framing services.
Costs vary according to the clients' needs and/or choices from the above list, the square footage and overall scope of the project, travel if necessary, and other factors. Initial Consultation Fee can be credited towards this amount.
Please Note: All painting, cleaning, repairs and/or upgrades to the home are the responsibility of the owner.