arton & Dubenitz Design's founder, Elizabeth Dubenitz has worked in the world of retail for over 35 years. Before starting her own business in 1980, she had a very successful career with Bloomingdale's. This is when she first became fascinated with the art of "visual merchandising."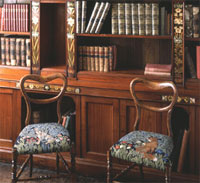 As Department Manager and later as Buyer for several different Bloomie's departments Ms. Dubenitz was responsible for inventory purchase, set up and display of merchandise, training & scheduling sales staff, and most of all, increasing revenue for the company.
In 1980 she easily translated the merchandising concepts she learned at Bloomingdale's into the creation of her first small business. Today, in addition to Barton & Dubenitz Design, Ltd, she is co-owner of the Sporting Gallery in Middleburg, Virginia, and works as a consultant to several small businesses throughout the area.
If you considering starting a small retail business or you currently own one you might be interested in some or all services listed below.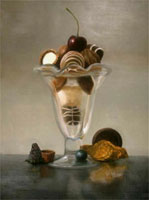 Choosing the Right Location for Your Business
Retail and Office Space Evaluation, Layout & Design
Window Dressing & Interior Displays
Inventory Purchase & Control
Staff Training
Customer Relations
Mailings, Promotions & Special Events
Retail or Trade Show Set Up and Sales
Cost: $250 Initial Consultation Fee, maximum time on site 2 hours. This amount is deductible towards future work with client.
If the business owner would like us to work on implementing some or all of our suggestions then the costs will vary according to the clients' needs, the square footage, scope of the project, travel if necessary and other factors.